Staff Interview: Emily Burdass, Customer Success Manager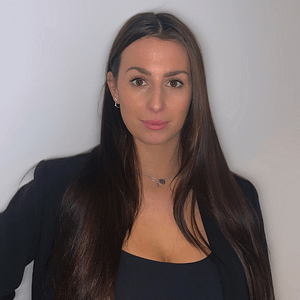 We sat down with our new Customer Success Manager, Emily Burdass, to get to know her a bit better. We chat about her background prior to joining Bluebox and what she enjoys about her role.
What was your background prior to joining Bluebox Velocity?
Over two years ago I completed a degree in International Business and Marketing. Prior to joining BlueBox, I was a Commercial Operations Assistant at Yorkshire Headingley Cricket Ground and then an Administration Assistant at the Australian Broadcasting Corporation in Sydney, Australia.
What were your motivations behind deciding to join Bluebox Velocity?
My motivation for joining Bluebox Velocity was that I had never seen or heard something like this product before. It was very exciting to me and something I wanted to be a part of. The world of business and finance has always interested me so this way I got to be involved with both everyday.
What is your biggest achievement to date – personal or professional?
Achieving a first class honours at University whilst also working at the same time is something I am very proud of.
What is the best advice you have ever received?
"There is opportunity in chaos" –  I really liked this as I do feel that when things may not be going how you would like them to be, you can still learn and take things from the experience. There is always something valuable to be learned and an opportunity to grow.
What do you enjoy most about your role?
I enjoy the fact that everyday I get to hear about new business ideas and how/why entrepreneurs started their companies. I find it inspiring that they took the leap of faith starting their respective businesses and the motivation behind doing so is very interesting. I also enjoy when our clients have really positive meetings with investors we have sourced for them and the excitement for what's to come.
What's something you know now but didn't know before working at Bluebox Velocity?
I knew very little about the various types of investors that can invest into companies. For example, Strategics/VC's/Angel investors all of which I have learnt bring different aspects to a business.
What's your ideal way to spend a Saturday?
With friends – going to some sort of gym class followed by drinks in the sun. I am new to London so every weekend I aim to explore a new area.
What would you do if you won the lottery?
Firstly, I would book a holiday to the Maldives. Then I would purchase a load of property and start renting them out. (I would also give some away to my family/friends & donate some to charity)
Rapid fire:
Any hidden talents? – Sadly not
If you could have one superpower, what would it be? –  Replication – so that I could have one Emily at work and one Emily on Holiday.
Ketchup or Mayo? – Mayo
If you could have dinner with anyone, dead or alive, who would it be? – Steven Bartlett