A Day in the Life of an Intern at Bluebox Velocity
Ever wondered what it's like to be an intern at Bluebox Velocity? Find out from Charlie Sullivan, one of Bluebox's most recent interns. We get to know a bit about Charlie, how he landed the internship, his experience working as an intern at Bluebox Velocity and some advice for university students contemplating work placements.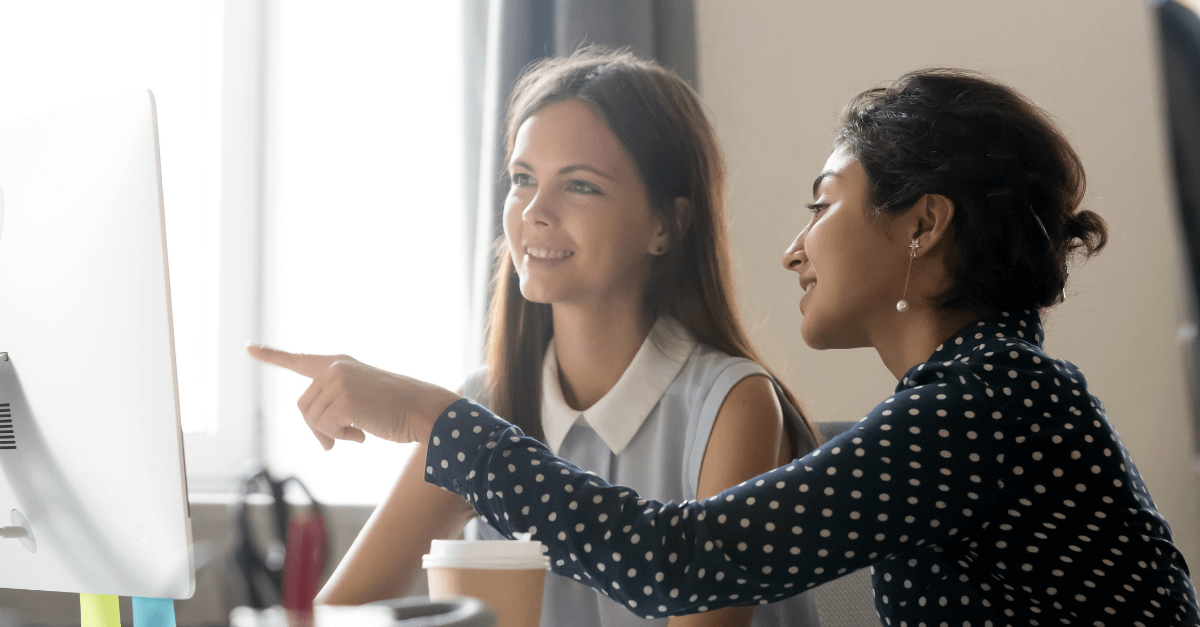 1. What was your background prior to interning at Bluebox Velocity?
I am a junior finance major at Providence College, from Madison, Connecticut, USA.
2. How did you land the internship?
I landed this internship through Arcadia University, the study abroad program I am currently apart of. I was put in contact with Tracy Kingsnorth who conducted an interview with me back in July. Soon after I received an offer to join the team for the semester.
3. What does an average day/week look like for you?
I have been learning the ropes from Cormac Molloy, one of the Research Analysts, who has shown me how to begin the process of finding the ideal investors, buyers or sellers based on a client's criteria. I have mostly assisted on projects where the client is looking to raise funds and have therefore gained a real understanding of the in-depth research needed when sourcing the right investors for a client. Week-to-week, based on the timing of a client's approach to Bluebox Velocity, I assist Cormac with a deep dive into all the information we get from a client, ensuring we know the exact criteria of investor they are looking for. We then begin researching credible investment firms or individual investors who could be potentially interested in this new opportunity via Bluebox Velocity's extensive databases and platforms, as well as through connections the company has. Once the investor list is compiled, the client company will often need an enhanced prospectus and executive summary drafted for them, so this is also an area I have been exposed to and have had a hand in developing. As of recent, I have been sitting in on some outreach to potential investors. Once outreach is done, given a response from investors, Bluebox Velocity will provide interested investors with the enhanced prospectus or executive summary. That's when Bluebox Velocity hands over further discussions to the client and completes the deliverables. The progression of my work doesn't always line up like this as it can vary based on workload and what the team needs assistance with at a certain point in time.
4. What do you wish you'd known before you started?
That work isn't actually dreadful… it's… fun…
5. Has the pandemic created any difficulties for you during the internship?
If anything, the pandemic has made it more fun. As the work I do is all computer-based, there is no pressing need to be in the office. Given I am only in London for three and a half months, I use the opportunity of virtual work to boost my exploration of London. I've made it a mission to discover the hidden gem coffee shops, see the modern museums, and certainly the historical pubs. Whether it's Aquila Café on City Road, the courtyard of the V&A museum, or The Old Bank of London, I've been able to call those spaces my office for the day. I am immensely grateful to not only be working – but be working in such a vast and cultured city.
6. Do you feel the internship has helped you develop practical skills and what aspect of your internship have you enjoyed the most?
Yes, how to break out of yet another comfort zone. You can't extend your comfort zone if you are resistant to anything new. As happened with the start of high-school, and then the start of college, the start of your first job is no different. Nerves are high and expectations [can be] low. It took all of one day (in the real office) for me to adapt to my new environment. I think it's extremely important to be willing to be vulnerable and prove you are there not only to help, but also to learn.
Although I enjoyed the flexibility of hybrid working, what I found most fulfilling was actually going into the office. The reason being comes from my belief in the culture Blubox instils.
7. How do you find the work culture at Bluebox Velocity?
Small offices are to my preference, no one is a clone-trooper of someone else. This means everyone's opinion, voice, and work matter, regardless if you're the CEO or just the international intern.
8. What opportunities do you feel you have gained from interning at Bluebox Velocity?
Practical finance knowledge and credible software skills and application.
9. What advice would you give to anyone thinking about joining Bluebox Velocity as an intern?
Ask yourself why you want this. When you figure out the answer, be happy. You've figured out your benchmark, or your working goal. Now go achieve it.
Rapid Fire:
Who was your favourite mentor at Bluebox (you don't have to say Cormac ;)) Cormac of course. He is the reason I am comfortable to be wrong, and work to be right.
If you could have one superpower, what would it be? To be able to speak to animals.
Dream job one day? One day I would like my experience, my character, and my vision to put me in a position where I hold a form of public office.
If you could have dinner with anyone, dead or alive, who would it be? Jesus