The Impact of Covid-19 on Acquisitions
Tracy Evans, Legal Director at EMW Law LLP, explores how the impact of Covid-19 was seen in the merger and acquisition (M&A) process. In this article, she reflects on the challenges that their clients and team faced in light of the pandemic when dealing with share and business sales and acquisitions. The lockdown, impact of sickness and logistical difficulties all culminated in some changes to the M&A procedure. In this article, the themes of due diligence, negotiating the deal structure, drafting the purchase agreement and the deal timetable will be discussed in terms of the implications of Covid-19 on Acquisitions.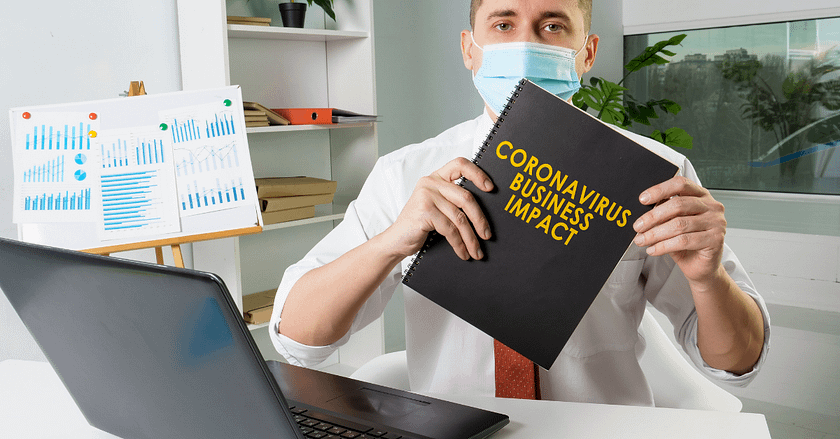 Due Diligence
In order to identify key commercial or legal risks, the potential buyer of a target company will often conduct due diligence. We have found that Covid-19 has not only perpetuated existing risks but also presented new risks. For example, when a buyer is looking to purchase a company, it will now want to analyse the effect that Covid-19 had on the business, whether the company has sufficient emergency processes in place and how prepared the company is to suffer another crisis in the future. Therefore, the impact of Covid-19 on Acquisitions in terms of the due diligence process has been quite evident. Whilst every transaction is unique, we have identified particular areas that may require enhanced due diligence in the post-lockdown world these include:
Employment – for example, whether employees were furloughed, how the target handled employee absences during the pandemic, compliance with changing employment laws and measures taken to protect employees;
Data protection/GDPR risks – due to the change to remote working, the buyer will want to establish what systems the target had in place to ensure that they were compliant with GDPR; and
Exposure to supply chain disruption – depending on the type of business of the target, they may be involved in a supply chain. The unpredictable nature of Covid-19 meant that certain businesses suffered considerably, and this had a huge impact on those businesses further down and also higher up in the supply chain. The buyer will want to establish that the target has been able to meet its obligations to its customers.
Negotiating the deal structure
It seems Covid-19 has had an impact on how sellers and buyers deal with pricing structures. Pre-Covid-19, it was common practice for share purchase transactions to proceed on the basis of a locked box mechanism; which involves agreeing a fixed price for the sale shares prior to the acquisition being finalised on a recent set of accounts of the target. It was evident to us, particularly at the start of lockdown, that buyers were hesitant to proceed with a locked box mechanism, particularly where the balance sheet had been prepared pre-Covid-19 thus likely to not give an accurate reflection of the value of the target. We found that buyers and sellers were agreeing to use a completion accounts mechanism; which values the target at the date of completion ensuring that the seller retains the economic risk of the target until completion.
Drafting the purchase agreement
Whilst the need for heightened warranty protection due to the impact of Covid-19 varies from business to business. We have been mindful and will continue to be of the following areas of warranty protection that may need to be heightened when acting for a buyer.
The situation with regards to material contracts, particularly whether there have been any breaches in performance;
The status of the target's relationships with suppliers and customers including delayed orders and relief from or default on payment terms;
The adequacy of the target's IT systems, its exposure to data privacy and cyber risks resulting from Covid-19 related changes in working practice;
Collectability of book debt;
Compliance with laws introduced to manage Covid-19;
The target's take up of available government Covid-19 assistance or financial support packages; and
Exposure to claims under employment laws, including those arising from implementing furloughs, redundancies and changes in work requirements.
Deal timetable
We have also seen an impact on the deal timetable as a result of Covid-19. The various areas can be split into the following categories:
Due diligence process – this process, in not every deal, but a few has been lengthier where access is required to obtain physical documents or where a physical inspection of plant/machinery/buildings was required.
There have been delays in obtaining regulatory clearance in some transactions and disruption to the filing process – with widespread office closures, staff absence, and operational disruption.
Shareholder and board meetings – during the pandemic is was very difficult (if not impossible) for meetings to be held in person. Therefore, most of these meetings were held online.
One area where Covid-19 has increased efficiencies is electronic signing; which was used pre-pandemic occasionally but it is now used almost without question in every deal.
In conclusion, the impact of Covid-19 on acquisitions is evident as this article has summarised some key impacts that we have witnessed on the M&A process due to Covid-19. Undoubtedly, this is not an exhaustive list of effects and we will no doubt be analysing further effects of Covid-19 in this regard for the coming years.
If you are in need of assistance for your M&A process, feel free to get in touch. We would welcome an introductory chat to see if we could help. Get in touch with us here or email us at info@blueboxvelocity.com.